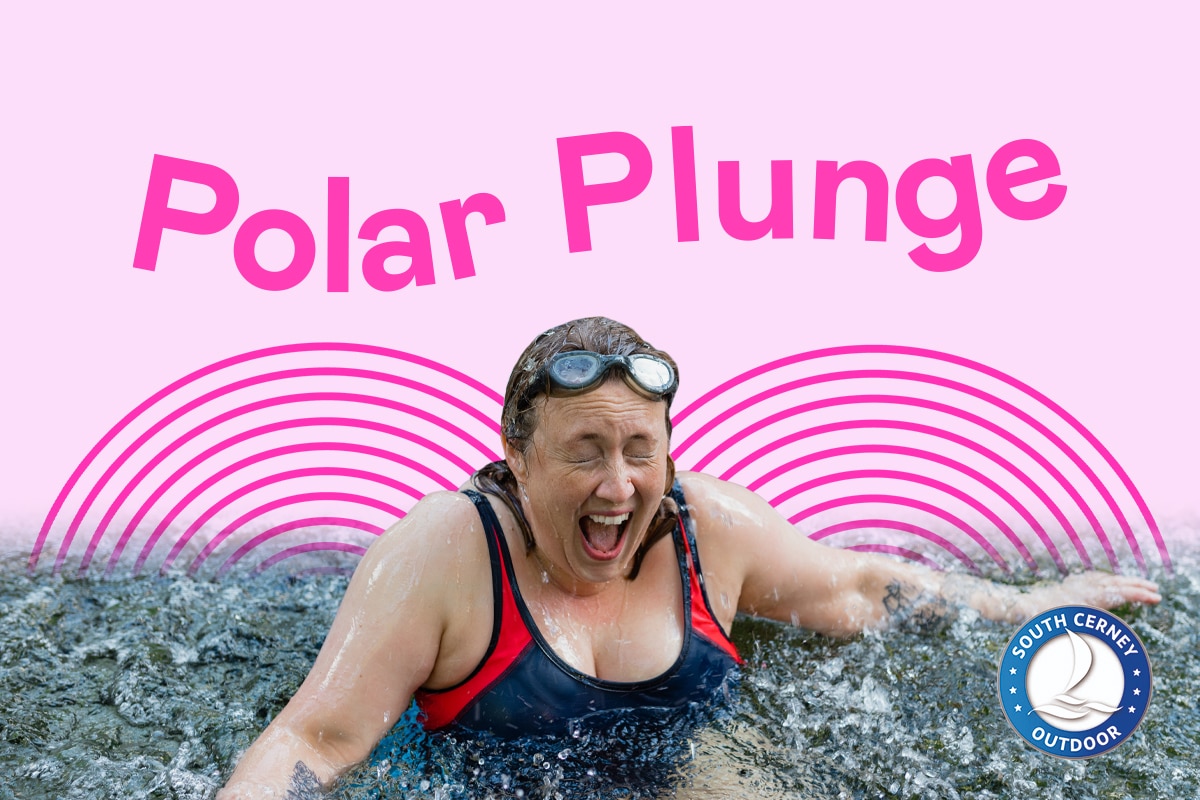 Brrr-ave the cold for Royal United Hospitals Bath.
The Polar Plunge is back! Join us for a cold water dip at the beautiful South Cerney Outdoor lake in the Cotswolds.
Are you brave enough to take the plunge? Dip, bob, or swim – the choice is yours.
Kick off the festive season by discovering the wellbeing benefits of winter dipping, in a stunning crystal clear lake.
Whether you're a complete beginner looking to dip your toes in, or a more experienced outdoor swimmer not quite ready to hang up your wetsuit, the Polar Plunge is for everyone. Get your friends and family to join you and make an extraordinary memory together this winter.
Register now
Tickets cost £15 (no wetsuit) or £20 (with wetsuit hire) and we ask everyone who takes part to raise £75 to help our hospital do more for patients this Christmas.

Places are now closed

Please note, this event is only suitable for those aged 16+. Under 18s must be supervised by a responsible adult at all times.


Polar Plunge 2022 photos
Photos from last years event at West Country Water park.
Frequently asked questions
---
Where does my £75 fundraising go?
ExpandHide
Funds raised from this event help us go further to give every patient the extra extraordinary care they deserve, while supporting our staff to do what they do best and furthering innovation within our hospitals.
£50 could fund a creative art session on the Childrens Ward
£75 could fund a wedding keepsake box for those who choose to marry at the end of life
£100 could fund live music on the Older Patients Unit
What support is there on the day?
ExpandHide
You will be supported by the brilliant lifeguard team at South Cerney Outdoor, guiding you through the experience of cold water.
The RUHX team will also be there to cheer you on as you bravely enter the lake!
What's included in the ticket cost?
ExpandHide
Your very own #TeamRUHX swim cap
Free use of a buoyancy aid
A hot drink to warm you up after your dip
Lifeguard support on the day
Fundraising support from our RUHX team
Digital photos from the day shared after the event
How far do I have to swim / how long do I have to stay in?
ExpandHide
Whether you decide getting in and out is enough, or you want to stay in for a few minutes, the choice is yours. This is a non-competitive event and how long you stay in is up to you!
South Cerney Outdoor will have a 50m area marked out, which you are welcome to swim in, but you should consider your previous experience with cold water swimming and take safety precautions if you decide to swim.
The lifeguard team from South Cerney Outdoor will be out in the water with you to keep you safe at all times.
What should I wear?
ExpandHide
Swimwear (no bare bottoms please!)
Brightly coloured hat (santa hats encouraged!)
Buoyancy aid (available to borrow) or tow float
Gloves and booties* (optional)
Wetsuit (optional and available to hire for £5)
*Please note that the lakebed has a stony surface and booties will keep your feet protected as well as warm.
Are there changing facilities?
ExpandHide
South Cerney Outdoor has fantastic indoor changing facilities so you can get warm and dry quickly, before heading out to the café space to get toasty with your hot drink.
How do I get there?
ExpandHide
We recommend driving to the centre, where free parking is available.
Please follow directions to: South Cerney Outdoor, Lake 12, Spine Road East, South Cerney, Gloucestershire, GL7 5TL
Cold water guidance
ExpandHide
Please consult your doctor before signing up to this event if you are pregnant, suffer from heart disease or lung conditions, have asthma, or any other medical conditions that might be affected by exposure to cold water.
Read the official tips from The Outdoor Swimming Society.
Watch the RNLI's 'Top tips for cold water dips' video.
Terms and conditions
ExpandHide
Please see terms and conditions here