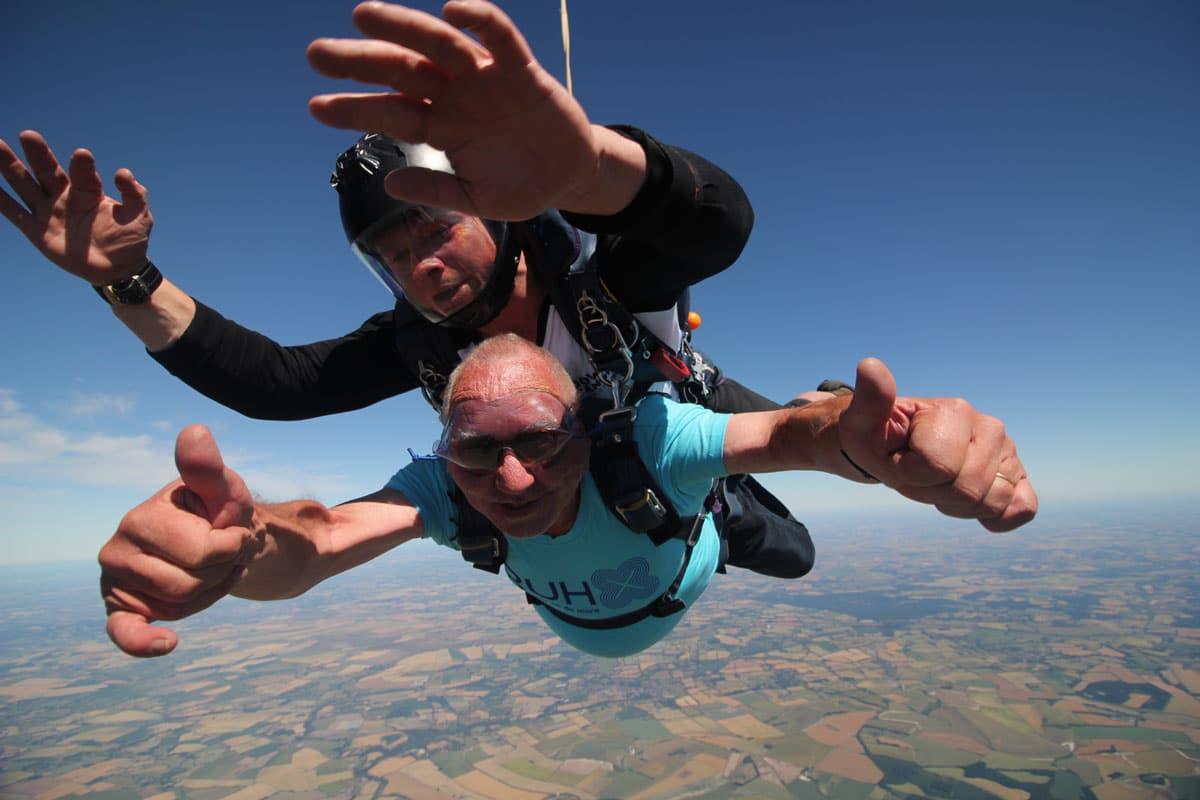 60 seconds. 13,000ft. 125mph. Will you take the leap?
Organised by Netheravon Airfield, the home of the Army Parachute Association. No previous experience needed. You'll be jumping over the beautiful Wiltshire countryside, and if you're lucky, you'll catch a glimpse of the White Horses on the way down.
You'll receive thorough ground-training from a tandem master to prepare you for your fall to earth. We'll be there to see you at the dropzone, where your friends and family can wait and cheer you on. Board your plane and when it's time to jump, you'll be strapped securely to your tandem instructor before you exit the aircraft at 13,000ft. Experience an exhilarating freefall of over 40 seconds before your instructor deploys the main parachute and together you steer your way back to the drop zone for a gentle, controlled landing.
Make a memory and book a cameraman on the day. This service can be booked for an additional cost of £125, payable on the day. They will film your jump and free-fall, as well as before and after – we highly recommend it!
Register below for £50 and commit to raising £350 sponsorship. Terms and conditions apply.